It's been a tiring week… And that's the long and the short of it. Which is exactly how I feel about this particular week. It seems to have been long and arduous but it's gone by far faster than I would have liked.
But time waits for no man. Or woman.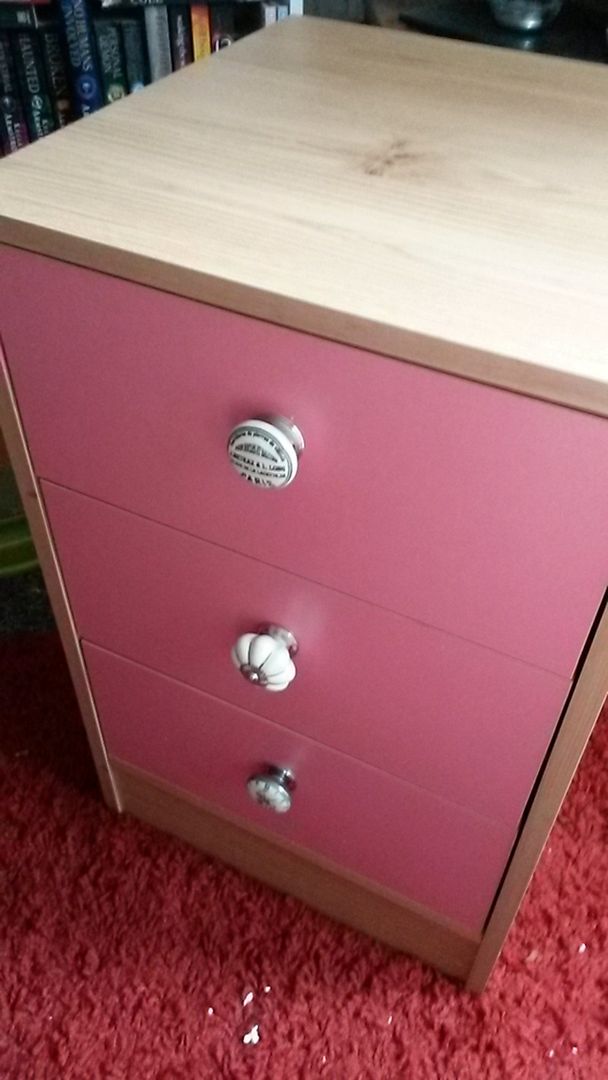 I've had far too many things to do lately. Not least of those was a DIY project that I placed on myself. A little bit of that is now finished, though. As you can see in the picture above, I started to re-cover some chests of drawers in order to make them a little cheerier and a little bit more in keeping with our room.